Nowadays, with remote work becoming increasingly demanding, it is essential to spare room in your home to accommodate your office space. Whether you're a part-time working student or a full-time employee, remote working is inevitable. Notably, studies have shown an increase in productivity of working from home, and your workspace is one of the factors that contribute to that. Hence, it's important to put some effort when you set up an office at home.
Here's a list of things to consider:
A Separate Room For Your Home Office
In the 2019 IWG Global Workplace Survey the Canadian Centre for Occupational Health and Safety stressed the importance of being in a separate room with no disturbances for better concentration. Hence, use a spare room that is far away from the kitchen or the living room. Food and TV shouldn't be anywhere in sight if you want to get some work done! In addition, the physical separation of yourself from your family or the people you live with separates your personal life and your professional life. Moreover, your housemates understand the importance of your work by acknowledging the space you need to focus on your work.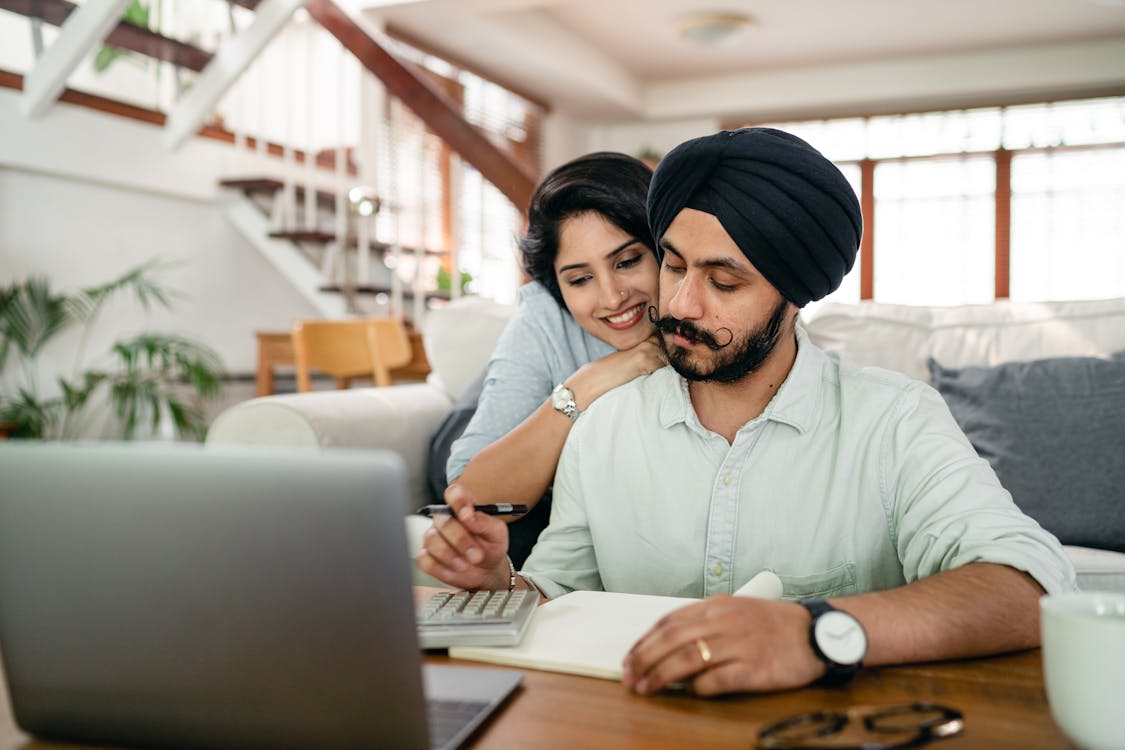 No extra room in your home?
Of course, you may not always have the luxury of sparing an entire room for your office, especially if you're a student. In this case, you will need to get rid of distractions in the room that is available to you.
Pick a corner. Set up a desk in the corner of the room and claim it as your own workspace.
Avoid the TV. If you intend to work in your living room, do not just switch off the TV or your playstation but also make sure that you have your back turned on them.
Face the window. Block the view of your room by looking at the window instead. It also prevents you from looking at other people present in the room. 
Don't eat at your desk. Use it for its only purpose: to do your work. Always try to separate your personal tasks from your professional responsibilities. 
Equipment Essentials
The necessary furniture must always appeal to your own comfort before your aesthetic taste. Start by picking a regular or adjustable desk that is suitable to you and your needs. Then, invest in an ergonomic chair that optimises your efficiency in your working environment. You can also hang up a whiteboard or a calendar to keep track of your work and schedule. And, don't forget to shop smartly when looking for a computer or laptop!
Avoid clutter. Don't fill up your office with furniture you don't need for your work. Keep it as minimal as possible.
Your Personal Touch
Your home office comes to life and becomes yours when you add your personal touch to it. Add colour and shapes where you need them, but try not to overdo it — mind the distractions! Make use of the free space. Buy indoor-friendly plants to accommodate your office. Studies have shown that house plants have a lot of health-related benefits, including productivity and concentration. Plus, every little effort against environmental pollution counts.
Once you've added your personal touch to your home office, don't forget to:
Keep it clean. Don't let the dust sit on your furniture for more than a week. Plan a cleaning schedule every few days to avoid health risks. Make sure to leave a window open to clear the air for a while, especially after spending a long time in the room.
Keep it tidy. No one likes a messy office! If you have too many materials like pens, pencils, and paper lying around, put them in a drawer or on shelves. Keep the surface of your desk as clear as possible from stuff you don't need at all times.
Your home office reflects your work ethic. It is, thus, important that it is a functional as well as a comfortable workspace. Enjoy setting it up by adapting it to your own interests!