Being fluent in multiple languages is a significant asset for students, graduates & professionals alike. Lingoda offers a robust and user-friendly platform where you can master new languages effortlessly. With a focus on quality and adaptability, the platform designs courses that are both engaging and effective, ensuring that you can make the most out of your language learning journey.
Whether you're looking to improve your communication skills for career growth, academic success, or personal development, Lingoda provides the resources and expertise to help you achieve your goals with German, Spanish, French & Business English.
1. Language Learning Flexibility: Tailored for Busy Lives
Lingoda offers classes 24/7, giving you the flexibility to learn when it's convenient for you. Early morning or late-night, fit language learning into your busy life. This around-the-clock availability means you can squeeze in a lesson during your lunch break, after work, or even before a big day on campus. With a variety of class lengths to choose from, you can easily integrate language learning into your already packed schedule.
2. Wide Range of Languages: Expand Your Language Learning Horizons
Choose from Spanish, French, German and Business English to suit your academic or professional requirements. Each language course is carefully curated to meet diverse learning needs, whether you're preparing for international studies or a global business role. With these four core languages, Lingoda aims to give you the most relevant and impactful language learning experience.
3. Credible Certifications: Boost Your Language Learning Credentials
Earn globally-recognized CERF-aligned certificates or take the Linguaskill from Cambridge test to enrich your resume and increase job opportunities. Lingoda makes sure your language learning efforts pay off. These certifications are highly valued by employers and academic institutions alike, making you a more attractive candidate for a variety of opportunities internationally.
4. Native Speakers: The Authentic Language Learning Experience
Benefit from native speakers as instructors, allowing you to grasp accurate pronunciation and colloquial expressions, enriching your language learning experience. These instructors bring a deep understanding of not just the language but also the culture, adding layers to your learning. Learning from a native speaker offers you the kind of immersion you can't get from books or language apps, making your language acquisition far more effective and engaging.
5. Inclusive Learning Materials: Aiding Your Language Learning Journey
Lingoda provides in-depth class materials that help you understand the nuances of the language, aiding in academic projects or professional assignments. From class recaps and annotated PDFs to class-specific homework & a resourceful blog, Lingoda has it all. These high-quality materials are designed to complement your learning, ensuring you have a well-rounded grasp of both the language fundamentals and real-world applications.
6. Language Learning for Global Careers: Find a Job Abroad
With Lingoda's certifications, your chances of securing international employment skyrocket. Master a new language and become a highly competitive job candidate. This opens doors for job opportunities in diverse industries across the globe, giving you the upper hand in your professional journey.
7. Social Integration: Language Learning for Life Abroad
Understanding the local language is crucial for social integration. Lingoda helps you learn the essentials, making life in a new country easier and more enjoyable. Whether you're navigating public transportation or simply trying to make new friends, speaking the local language enriches your experience and allows you to connect more meaningfully with the community.
8. Building Global Networks: Language Learning for Making New Friends
Acquiring a new language enables you to socialize and network in different circles. Lingoda equips you with the conversational skills needed for international friendships. From language exchange meetups to professional networking events, being proficient in a second language opens up a whole new world of opportunities for social connections.
9. Stand Out Professionally: Language Learning for a Competitive Edge
In a globally competitive market, being multilingual sets you apart. With Lingoda, you become a more versatile and marketable professional. This not only improves your job prospects but also enhances your ability to work seamlessly in multicultural environments.
10. Language Learning Formats: Group and Private Classes
Lingoda offers both group and private lessons, allowing you to select the learning environment that best suits your style and language learning needs. Whether you prefer a collaborative setting or a more personalized approach, there's a format for everyone.
11. Risk-Free Trials: Language Learning with Money-back Guarantees
Try Lingoda without financial worries; they offer risk-free trials with money-back guarantees. This provides a perfect opportunity to explore their courses and teaching methods before making a long-term commitment. It's a hassle-free way to dip your toes into the world of language learning and experience what Lingoda has to offer.
12. Real-World Applications: Language Learning for Daily Interactions
Lingoda focuses on real-world language application, teaching you phrases and expressions that are immediately useful in everyday situations abroad. Their curriculum is designed not just to make you exam-ready but life-ready, empowering you to navigate foreign environments with ease. This practical approach ensures you're not just learning a language, but also understanding its contextual usage.
13. Language Learning Customization: Tailored Learning Paths
Select from a range of courses that fit your specific goals, whether academic or professional. Lingoda's customization options adapt to your language learning objectives, allowing for a more personalized and effective educational experience. This flexibility ensures that you're not wasting time on irrelevant material, but focusing on what will help you achieve your goals faster.
14. Beyond Vocabulary: Cultural Awareness in Language Learning
In addition to language, Lingoda teaches cultural nuances. This deeper understanding aids in your seamless integration into a new country's societal norms. Learning the cultural context not only makes you more fluent but also more relatable and respectful to native speakers.
15. Language Learning in Business: Specialized Courses for Professionals
Lingoda offers courses aimed at young professionals working in international settings, providing industry-specific language skills needed to excel. These specialized courses cover topics like business etiquette, formal communication, and industry jargon. Perfect for anyone looking to climb the corporate ladder in a multilingual world, these courses give you the language tools to succeed in any international business environment.
16. Track Your Progress: Frequent Assessments in Language Learning
Lingoda offers regular assessments, quizzes, and tests to track your learning. These evaluations are strategically placed throughout the course, offering real-time insights into your strengths and areas for improvement. Not only do these assessments ensure you're progressing towards your language goals, but they also help adapt your learning path for maximum efficiency.
17. Budget-Friendly Options: Affordable Language Learning
Budget-friendly plans make Lingoda an ideal choice for students and young professionals. Explore Lingoda's Language Sprint, a 2-month learning challenge with a 50% cashback offer. Enjoy Live Zoom classes available 24/7 and make fast progress in no time.
18. Community Support: Language Learning with Fellow Internationals
Join Lingoda's international community to share experiences and tips. This supportive network enhances both your emotional and academic language learning journey. Engage in community forums, exchange language resources, or even find a study buddy to make the most out of your learning experience.
19. Language Learning Deals: Special Offers and Discounts
Keep an eye out for Lingoda's regular promotions and discounts. These offers make quality language learning more financially accessible for students. By subscribing to their newsletter or following them on social media, you'll be the first to know about upcoming deals and can take advantage of early-bird pricing.
20. See the World: Travel Opportunities Through Language Learning
Knowing a foreign language boosts your confidence while traveling. Lingoda's courses enable you to navigate different cultures more efficiently. Whether you're planning a backpacking trip through Europe or negotiating a business deal in another country, mastering a new language will enhance your travel experience immensely.
21. Mental Health Perks: Cognitive Benefits of Language Learning
Besides its obvious benefits, learning a new language also improves cognitive skills like multitasking and problem-solving, making you mentally agile. Studies have shown that bilingualism can even delay the onset of diseases like Alzheimer's and dementia. Embrace language learning not just as a skill but as a wellness tool for your brain.
22. Round-the-Clock Support: Language Learning with Lingoda's Customer Service
Lingoda's 24/7 customer service ensures any queries or issues you have are addressed immediately, ensuring a smooth and pleasant language learning experience. Whether you're struggling with technical issues or have questions about your learning path, you can count on rapid and reliable assistance. It's like having a concierge for your language learning journey, making the process hassle-free and more enjoyable.
Conclusion
With Lingoda, you gain a powerful tool for mastering new languages, thus expanding your career and social opportunities. The platform's versatility, effectiveness, and credibility make it a go-to solution for anyone looking to become multilingual. It's not just about learning a new language; it's about unlocking new pathways in your academic and professional life.
You may already have "travelled" through space and beyond with stars such as Matthew McConaughey in Interstellar or calculated one too many significant maths equations with Eddie Redmayne in The Theory of Everything. But what if you could actually play a role in the field?
Science, Technology, Engineering, and Mathematics (STEM) have gained popularity as we understand their vital role in our lives. The agents in the field quite literally have the power to change life as we know it today. They explore, try to answer tough questions, understand and invent. We live in times where we imagine worlds never witnessed, travelling through universes, watching one too many films about space exploration, mathematicians, or engineers that excite us. Yet, if the movies alone do not entice you enough, buckle up as you are about to find all the more compelling reasons to study STEM below!
Why should you study STEM?
Looking at a bigger picture
Enter the fun and exciting field
Not much can surpass the joy of working in a field you enjoy and love. STEM fields fill you with the joy of exploration and discovery, hands-on experimentation, and rewarding results. As it's constantly evolving, there's always something new to learn and explore. Contemplating new ideas and developing them with a team just as passionate as you can truly enrich your life. You will never be bored for sure.
Partake in building the future
By studying STEM, you enter pioneering fields that hugely impact our world. The problems you address and the solutions you come up with today contribute to tomorrow. Whether working in medicine or robotics, your knowledge could create a lasting impact!
Feed your curiosity by continuously learning
Entering this field means a constant flow of information. There's always something more to explore within the topic that fascinates you, and the more questions you ask, the more you learn. You constantly push boundaries and answer big questions. By tackling new or old ideas, you get to always learn something new. This knowledge helps you grow and develop solutions of your own.
Stay up-to-date
The field is constantly evolving and is greatly influencing our day-to-day lives. By entering STEM, you are taking a front-row seat to watch it all happen - and be a part of it! From space explorations to advanced healthcare and tech innovations, you will have a thing or two to share at a dinner table when the topics run out.
Be a resourceful asset in any field by increasing your tech-savviness
By receiving a STEM education, you bring significant knowledge, so you become an attractive candidate for global companies. The practices are becoming heavily dependent on technology, and AI is gaining popularity. Thus, with the knowledge you acquire through STEM-related study, you will have less competition in the job market.
Gain an understanding of the world around you
Reasons to study STEM do not merely include career advancements. It also helps you grow as a person as you start to make sense of the world today - not just imagine futures. Understanding and reflecting on what's real now, you learn a lot about humanity and your place in it.
Brush up on soft skills
Hone your creativity by coming up with unique solutions
Don't believe that creative minds are only the ones in the art world. Creativity is a must in the field of STEM when you have to come up with new solutions and push boundaries to imagine a better future. By tackling a STEM-related study, you are also exercising your creative mind allowing you to come up with solutions.
Acquire critical and analytical thinking skills by actively engaging with the material
Speaking of coming up with solutions, besides creativity, you have to use your critical and analytical thinking continually. Learning STEM requires logical reasoning, analysing evidence, and critically reflecting on it to make sense of the problem. Through a hands-on, engaging learning experience, you acquire the skills necessary for any role in any field!
Master problem-solving by constantly evaluating and reflecting
As a result of creativity and effective analytical and critical thinking, you are mastering your problem-solving skills - another must for a constantly changing world. Problem solvers are at the forefront of exciting evolutions, and by entering STEM, you are learning to become one of them.
Perfect your teamwork skills by being a part of valuable collaborations
Since STEM is a vast sea of information, it's vital to work on projects with a team that contributes to each others' knowledge. While you learn continuously, you will never be able to exhaust all that is there to learn. Hence, you will learn how to collaborate with like-minded people that are just as excited and passionate to reach solutions. By studying STEM, you are perfecting your teamwork skills to enter the real world in need of significant collaborations. Many examples of powerful collaborations in STEM led to innovations, proving the power of teamwork - from the Wright brothers who invented aeroplanes to Larry and Sergey revolutionising the world through Google and Jobs and Woz giving us Apple, which dominates telecommunications.
The STEM world is limitless
Tap into the field's versatile nature, and don't limit yourself
As the name itself suggests, STEM encompasses multiple disciplines. Thus, you definitely won't be limiting yourself when diving into the versatility of it. As the job market evolves, more trends and positions emerge, resulting in numerous opportunities. Are you interested in the tech field? You don't necessarily have to do computer programming as in today's tech-dependent world, the element of technology is everywhere. Curious about engineering? It's one of the broadest disciplines you can explore to enter the industry you're interested in.
Find intersections with other sectors and acquire the necessary skills
As a result of its versatile nature, STEM doesn't limit you to only technical skills within the field but goes beyond. By studying STEM, you'll find intersections with other sectors and receive transferable skills you'll need wherever your career path takes you. As mentioned above, you'll acquire necessary soft skills such as problem-solving, creativity, and critical thinking. Besides that, you learn to be organised, efficient, and adaptable in a constantly changing discipline. You'll be a master of many technical skills, and you'll have practice in designing, developing, or manufacturing. STEM rewards you with transferable skills that will always come in handy. By studying STEM, you could create a strong CV that will make you an attractive candidate anywhere you wish to apply.
Erase financial limitations by gaining access to scholarships and funds for the field
Due to the field's rising popularity and demand, organisations and governments are allocating significant amounts of funding specifically for STEM students. This initiative is to encourage and raise young talents to develop helpful innovations. Scholarships take a considerable burden off your mind, and by choosing STEM, you'll find many opportunities. 
Explore rewarding networking and mentorship opportunities
Besides funding, you'll receive other opportunities to assist during and after your studies. There is a plethora of mentoring and professional development opportunities through programmes. Universities worldwide connect you with pioneering and up-and-coming companies in the field that are willing to hire young talents passionate about the discipline. In short, by entering the world of STEM, you're gaining several benefits, assistance, and opportunities to develop.
Get hold of abundant resources and tools
During your studies, you won't just learn theory but acquire hands-on knowledge with many learning tools and resources universities hold for STEM subjects. Additionally, as a professional, you get access to many facilities and funding that lets you bring your ideas to fruition! In essence, you get to be provided by any means necessary and not worry about the limitations while developing, designing, calculating, or manufacturing.
Increase your employability due to the field's high demand and versatility
Since STEM is a highly demanded and versatile subject, you will not have a problem finding a job. With the rapid growth of job opportunities, your employability is increased, especially in topics that have become the priority today, including sustainable living options, smart homes, cars, or AI-powered technology. STEM-related job roles are increasing, so you can almost pick and choose which one suits you best.
Gain financial stability
As a result of the increase in demand and employability, you will also gain financial stability. Many high-paying jobs are within STEM-related positions, and as its gaining more importance, the average salary even keeps growing. Thus, if you had to take student loans during your studies, you need not worry about paying them back!
Make your career future-proof
Consequently, STEM-related jobs also provide you with job security and overall stability. The need for STEM professionals is only growing, so it's not likely anytime soon for the positions to be deemed obsolete. Furthermore, by studying and practising STEM, you are acquiring future-proof skills that no imagined dystopian future (like robots taking over) can take away as you learn to work and understand not just technology but the world around you, how it works and what you need to do to have a better future.
Learn from (and maybe even meet!) role models in the field
Okay, maybe you won't necessarily meet Elon Musk right away. Yet, you not only learn about innovative people of the past but will be meeting innovative people of today. There are too many role models in the field that have thought and keep imagining worlds in exciting ways. Growing and working in STEM with many creative minds and ideas surrounding you encourages your innovative thinking.
Opportunity to cross boundaries and contribute internationally
As you're working on important topics of the world, it's no surprise that by studying STEM, you get to contribute internationally. STEM truly has no boundaries, and it includes physical ones. So if you're looking for a job that lets you travel and move to a different country, STEM-related jobs are your best bet. With the field expanding, you can find opportunities from the US to Belgium, Switzerland, India, China, and other countries of choice.
You can also browse College Life Work for international jobs related to (data) sciences, engineering, AI, and more.
One small step for you and a giant leap for humanity
Take a seat at the table for significant ethical considerations
With countless advancements, there always comes a question of ethics. What is a better way to address ethical implications than active participation in the discussion? Taking responsibility that comes with advancements in the field is crucial, and by taking a seat at the table, you get the power to address and take steps to solve the issues.
Become an innovator yourself
With all the resources and assistance available, you can make valuable contributions, leading to innovations. You get inspired by the many examples and get fascinated by past discoveries, and with time and acquired knowledge, you can innovate the aspects of life you care about. Have you been concerned about healthcare? Perhaps, sustainability? Studying STEM equips you with everything you need!
Make a positive impact on society by developing healthcare
Evolving healthcare remains one of the significant human rights concerns. The abundant knowledge from STEM professionals is needed to make advancements that help with more efficient and accurate diagnostics, disease prevention, and patient care. By studying STEM, you can make a positive impact on healthcare and, thus, on humanity.
[Further reading: 23 Reasons to Study AI to explore how AI can influence healthcare for the better.]
Take significant steps in solving the climate crisis
Sustainability is at the heart of STEM as the climate crisis is an alarming issue humanity faces today. If you wish to make a positive environmental impact, STEM education can give you the knowledge and tools to find sustainable solutions. By educating yourself, you could find practices that do not harm the environment - and maybe teach and inspire others!
[Further reading: 23 Reasons to Study AI to read how AI contributes to combating climate crisis]
Close minority and gender gap in the field
The STEM field is still struggling with a stark minority and gender gap. Even though there were discussions and actions to encourage and represent women in STEM, a significant gap still exists. In the same way, black and hispanic workers are underrepresented both in terms of earning a degree in STEM and in the job market. The need for representation is crucial as today's issues require the voices of all to be solved. Regardless of your position in society, by entering the field of STEM, you can address and take steps to close the gap.
Conclusion
Studying STEM can prove to be one of the most rewarding endeavours. Whether you choose to study STEM to make sense of the world, grow personally, or bring about a change in the world, STEM offers you opportunities where even the sky is not the limit. You may not be able to establish contact with aliens just yet but trust it to be exciting regardless.
Are you thinking of entering the field of STEM? Let us know your reasons below!
You know how it goes - you make a life-changing decision feeling an uncontrollable excitement in your body when suddenly it's overshadowed by crippling worries. That's how it may feel when you decide to study abroad. It can be the stress of moving to a totally new environment or being far away from your family. And then there's the finances. While there are many reasons why you should study abroad, the financial side might make you think twice. That's where the necessity of study abroad scholarships come in. Financial help can take a load off your mind, but before breathing a sigh of relief, you need to find the best scholarship. Several study abroad scholarships are available with various eligibility requirements that could feel overwhelming.
Which ones are the right ones for you? How do you start the research? Where and how do you even look for it? This article will guide you step-by-step through a simple method to help you find the study abroad scholarship best suited for you.
Types of Study Abroad Scholarships
The types of scholarships are manifold. Below, we have grouped the main options you'll come across with:
Merit-based scholarships: Scholarships awarded based on your achievements, like your GPA, extracurricular activities, or other academic achievements.
Subject-specific scholarships: Scholarships awarded to students who opt for specific fields and careers. Some examples are the sciences, arts, sports, and many more industries you would like to tackle.
Country- or region-specific scholarships: Scholarships awarded based on the country or the region of origin as well as the place of destination. You will find scholarships based on your nationality; you can also come across scholarships intended for the country or area you are interested in to move for your studies.
Demographic-specific scholarships: Scholarships awarded based on your demographic characteristics, such as race, sex, gender, or income.
How to Find Study Abroad Scholarships
Finding the most appropriate scholarship from this pool of options is possible! Even more, you might be able to find more than one scholarship that suits you based on the Pros-and-Pros Method. This method will help you visualise clearly and employ all the pros and pros that make you eligible for a scholarship.
Here's how it works:
Step 1: Identify all possible factors for scholarship eligibility
Based on the types of scholarships outlined above, jot down information about yourself. It may look like brainstorming, as this step does not require organising your thoughts. Think about your nationality, countries/regions that interest you as a destination, your field of study, talents, GPA, extracurriculars, knowledge of languages… Be as detailed as possible. You could always cross out the ones you deem irrelevant later in the process. Revisit your CVs and motivation letters to remind yourself of all the accomplishments and skills you may have forgotten to include.
Caution: Maybe it will start feeling like a self-reflection session, but don't get carried away - your goal is to find a scholarship, not to journal!
Step 2: Organise these factors into two columns
Know how people always advise against the phrase "putting ourselves in a box"? Yet, this step does require putting parts of yourself in boxes. Specifically, you will organise all the possible factors you have noted into two columns. One column is for your "merits" and interests - here is where you write down your excellence, talents, skills, and fields of study. The second column is all about your background - here is where your origins, destination, and demographics go.
Step 3: Mix and match in the search engine
Now that you've created an organised visualisation of all the factors that can make you eligible for a scholarship, it's time to get your hands dirty - start researching. This step is about using the Google search engine. Match each factor from the first column to each one from the second column. Mix and match different merits and backgrounds until you have a few options to explore in depth. The search formula should look like this: "Scholarships for" +[Insert "Background"] + [Insert "Merit"]. Some examples are scholarships for women in STEM, scholarships for LGBTQ athletes, scholarships for students pursuing photography in Europe, and so on. These specifications will help you find niche awards with less competition while providing broader opportunities.
Step 4: Double-check eligibility and requirements
Once you find some matches, start checking all the criteria and deadlines. Eliminate the ones that you're not eligible for or the ones for which the deadline has passed. You must begin applying for scholarships as early as possible, as you don't want to miss out on the opportunity merely because of snoozing for too long.
Bonus tips
Besides the Pros-and-Pros Method, make use of different scholarship search engines and databases beyond Google:
& many more. You can apply the method on these search engines too, and utilise their filters based on the factors you have put down.
Finally, it will help if you talk to study abroad advisors, professional organisations, and associations. Maybe your school has this possibility or check for other options nearby. Counselling can help you get oriented and find the appropriate sources.
Conclusion
Study abroad scholarships can benefit you greatly in managing the expenses incurred in moving overseas. While the research can be overwhelming, the Pros-and-Pros Method can help to organise and visualise all the factors that make you an eligible candidate. By mixing and matching your "pros and pros", you'll be able to come across the best scholarship and enjoy your study abroad experience with one less thing to worry about.
Try our method and let us know how it goes in the comments!
With an increasing number of international students seeking higher education opportunities abroad, it is critical to understand the value of a strong academic foundation. A foundation degree not only serves as a stepping stone towards achieving your educational goals, but it also provides you with the necessary skills and knowledge to succeed in your chosen field. Whether it's enhancing your English language proficiency, adapting to a new learning environment, or gaining a deeper understanding of your subject area, getting a foundation degree offers invaluable support and guidance. Here, we will explore the various ways in which a foundation degree can benefit international students, ensuring their academic success and empowering them to thrive in their future endeavours. 
Foundation vs. traditional degrees
When considering higher education study options, international students often face the dilemma of choosing between a foundation and a traditional degree. While both options have their merits, a foundation degree provides unique advantages specifically tailored to the needs of international students.
Unlike a traditional degree that typically spans three or four years, a foundation degree is a shorter course designed to bridge the gap between secondary education and a full-fledged undergraduate degree. It serves as a foundational academic base, equipping students with the necessary skills and knowledge required to develop expertise in their chosen field.
Additionally, international students may face language barriers when studying in a foreign country, which can hamper their academic progress. Foundation degrees often place a strong emphasis on enhancing language proficiency by providing dedicated courses and support, allowing students to improve their language skills and communicate effectively in an academic setting.
Benefits of a foundation degree for international students
Cost-effective options for international students
Studying abroad can be a significant financial burden for international students. Tuition fees, living expenses, and other associated costs can quickly add up, making it essential to consider cost-effective options. A foundation degree offers a more affordable pathway to higher education, allowing students to save on tuition fees and living expenses compared to enrolling directly in a full undergraduate degree. It allows international students to gain valuable skills and knowledge at a lower cost, making it an attractive option for those looking to manage their finances while still receiving a quality education. Also, the shorter duration of a foundation degree means that students can enter the workforce sooner, potentially earning an income to support their further studies.
Flexibility and adaptability of foundation degrees
International students often face unique challenges when studying abroad, such as adjusting to a new culture, learning environment, and academic expectations. Foundation degree courses are designed to support international learners in their transition to higher education by offering a range of academic support services, such as counselling, study skills workshops, and cultural orientation programmes. This can help students adjust to their new surroundings and provide them with the support they need to excel academically.
Recognition and transferability of foundation degrees
Foundation degrees are widely recognised and respected within the education and employment sectors. Many universities and colleges also accept foundation degrees as a pathway to further study. Upon completion, international students can often transfer their credits to a related undergraduate degree course, allowing them to continue their education. This recognition ensures that international students can seamlessly transition from a foundation degree to higher-level qualifications, enhancing their career prospects and opening doors to further educational opportunities.
Employers also value the practical skills and knowledge gained through a foundation degree. The hands-on experience and industry connections gained during a foundation degree can give international students a competitive edge in the job market, increasing their chances of securing meaningful employment.
Practical and industry-focused learning opportunities
Foundation degrees are also known for their practical and industry-focused approach to learning. Unlike theoretical degrees, a foundation course offers practical experience and real-world applications of knowledge, preparing students for the demands of the workforce. Whether through internships, industry projects, or work placements, a foundation degree provides international students with valuable opportunities to apply their knowledge in real-world settings. This hands-on experience not only enhances their understanding of the subject matter but also boosts their employability upon graduation.
Enhancing employability
A foundation degree equips students with the skills, knowledge, and practical experience necessary to stand out to potential employers. Employers value the industry-focused nature of foundation degrees because they demonstrate a candidate's readiness to enter the workforce. The practical skills acquired during a foundation degree also make graduates highly employable, as they have already gained the relevant hands-on experience required in their chosen field. This advantage can give them a competitive advantage over other candidates and increase their chances of landing well-paid job opportunities.
Additionally, a foundation degree can serve as a stepping stone to further professional qualifications. Many international students choose to pursue a full undergraduate degree or even postgraduate studies after completing their foundation degree.
Summing it up
All in all, foundation degrees offer invaluable benefits for international students seeking to build a strong academic base. From providing a solid grounding in the subject matter to enhancing language proficiency, it equips learners with the skills, knowledge, and industry connections necessary to thrive in their chosen field. By choosing the right course and carefully considering its financial aspects, students can embark on a transformative educational journey that sets them up for future success.
Have you ever proofread your essay through an application such as Grammarly? Have you received the information about your transactions from your mobile bank? You must've learned how busy an area is through apps like Google Maps. AI-powered technology has permeated our everyday lives, and rest assured it is here to stay. Artificial intelligence (AI) is an emerging field, often named the skill of the century and influences each sphere of life. It promises and continues to revolutionise our personal and professional lives. Thus, it is essential to understand it. Studying AI will help you keep up with trends, making your daily tasks and work more efficient. Most importantly, it can assist in solving the world's pressing issues, from poverty to inequalities.
Scroll further as we suggest various reasons AI technology is beneficial on an individual and global scale.
Artificial Intelligence 101
Before diving into some compelling reasons to study AI, it is valuable to understand what the science of artificial intelligence entails. In simple terms, AI is software that makes technology understand, make decisions and solve problems like a human by feeding it big data. AI can perform tasks that save time for a human - this can be something as simple as asking Apple's Siri for a weather forecast or making Amazon's Alexa skip a song from your playlist. Scientists are also working to develop AI to think and act like humans to solve more complex issues. Hence, the word intelligence. Even more, the innovations could lead to intelligence that surpasses that of humans to make decisions rationally, solve unanswered questions and predict the future. Examples of AI technologies include chatbots, speech or facial recognition, smart homes, and self-driving cars.
Why should you study AI?
Study AI for Yourself
Satisfy your curiosity by exploring the fast-evolving field and growing personally
Studying AI opens you up to endless possibilities for exploration and discovery. Making technology reach its fullest potential means challenging your capabilities as well. Human imagination is limitless, and many concepts have arisen in the field that could dramatically change the course of our future. Ideas such as transhumanism and singularity are gaining popularity, constantly pushing boundaries. Exploring AI may excite or raise concerns for the future of humanity. Regardless of seeing it as a positive or a negative, exploring this fast-evolving field and pondering ways to develop or hinder some aspects leads to a sense of intellectual fulfilment.
Interestingly, trying to work on making AI act and think like a human shows who you are and what you want as you define humanity. If a specific technology is supposed to act like you, it is vital to know yourself first. As a result, you start to understand yourself while developing your critical thinking and problem-solving skills further.
Gain a wide range of career opportunities within the field
The variations within the field are immense. If you decide to study AI, it opens up considerable career opportunities in machine learning, engineering, or research. Maybe you are curious about robotics, or you like working with data. Perhaps, you are passionate about researching the topic further and contributing to it with new findings. Beyond this, AI crosses paths with nearly every other field. You don't have to opt for the tech industry as you will come across AI-related jobs in other prospects, right from Arts and Healthcare to Sports and Transportation.
Receive various work opportunities and a high salary due to the high demand for skilled professionals
If the variety was not enough advantage, studying AI can lead to highly demanded and well-paid job prospects. As AI technology gains popularity, the demand for skilled professionals also considerably increases. With many job openings, you are more likely to get employed with your AI knowledge and expertise. As a bonus, annual salaries average around $100,000, and higher, depending on the country. Thus, not only will you raise your employability by studying AI, but you will also get paid well for it.
Make your job search easier by getting acquainted with AI possibilities
Finding jobs can become simple in many ways with the assistance of AI technology. AI tools can make the search more personalised and efficient. Utilising different tools to optimise your resume and profile is the key to entering the competitive market. These tools can scan and tweak your resume according to your preferred job description. It could also find positions that match your needs and interests from the pool of many job openings.
College Life Work is one of the ways you can instantly get matched with suitable job openings after creating your resume and only then applying for it.
Stay updated on recent developments that impact today's world to embrace the advantages and avoid the disadvantages
Studying AI is a beneficial decision for a student or a working professional, regardless of choosing it for your career path. The acquired knowledge gives you insights into recent advancements that alter our everyday lives. AI is here to stay, so staying updated on these latest developments is crucial, even if you are sceptical about it. The only way to deal with the fears associated with it is to inform yourself and find ways to hinder the dangers while embracing the positives. One way to do this is through specific rules, instructions, and laws and by learning the proper processes to employ AI technology.
Learn to automate tedious tasks to make your life easier and more efficient
One of the benefits you'll experience right away if you study AI is the efficiency it offers when implementing it in your daily tasks. AI is already making your life easier without you thinking twice about it. For instance, when you're writing an email, by evaluating the content, Gmail shows appropriate suggestions to finish your sentences. Various digital calendars are available that help you send reminders to remember everything you have set as tasks. Maybe, you've even been surprised when an event you've planned pops up in your Apple calendar at a specific time with a correct location without you putting it there. AI technology can process large amounts of data, which would otherwise be tiring for a human, resulting in possible errors. Therefore, automating repetitive tasks saves you a lot of time and energy you could spend on more meaningful and creative work.
Making your work easier by helping optimise your business operations, increasing efficiency, and reducing costs
AI makes your work life easier with more than merely helping you write emails. Employing AI technology for your machines will help predict and prevent equipment failures, reducing downtime and maintenance costs. For instance, if you work in production, you can increase the reliability of your equipment by implementing AI that can continuously monitor and analyse your machines. By providing you with diagnostics and predictions, you will avoid interruptions and identify areas for improvement.
If your work involves customer support, AI can help provide this at all times through chatbots and virtual assistants. A human is still needed to answer complex questions; however, usual inquiries can be answered quickly and accurately by AI-powered bots that analyse all the data from your website.
Employ intelligent virtual assistants that can help you in your daily life
These intelligent virtual assistants are helpful in your daily life too. From Alexa and Siri to other virtual assistants, you can directly ask for tasks otherwise done manually. It can set reminders, monitor health, tell you the news, and answer questions you would've probably Googled. It's as if you were asking information about a topic to your friend - the only difference is you might get a more accurate and objective answer.
An exciting development in this field you can study is the emergence of service robots useful in tasks such as cleaning and sanitation, delivery, or rehabilitation. These are the AI-powered robots that operate semi- or fully autonomously. This transition makes your technology more personalised and autonomous.
Improve your security and protection against fraud
Feeling safe is a must for every human. Video surveillance makes us feel safe, yet it's a daunting task for a human behind the cameras. AI-operated video surveillance can assess whether the situation is hazardous with the help of predefined algorithms. When an activity seems suspicious for the system, the security guards immediately get a notification. This way of optimising promises more safety as a human's tired eye may miss a threat or, even if identified, lose the alertness to act when needed.
Moreover, AI is an optimal way of detecting fraudulent activities. Since it can analyse large amounts of data, it can predict and assess whether a particular activity is a fraud. For instance, when a bank calls or sends you a text about a potentially fraudulent transaction, it is usually detected using algorithms. Consequently, by studying AI, you can improve your security at work and in your personal life.
Obtain more personalised learning experiences
In this age, it's increasingly important to personalise learning experiences even more. The 'one size fits all' is an outdated approach that is still commonly used. However, what if you could acquire a more personalised path by studying and applying AI to it?! An individual gets more influence on how to move through the process instead of following a predefined method. AI technology can assess your level and adapt accordingly. A famous example that might've already popped up in your head after reading this is Duolingo - a language-learning online app. With the help of AI, the lessons in the app are tailored to your level and pace.
Understand and treat mental health disorders, such as depression and anxiety
Mental health is as important as your physical health. Mental health disorders, such as depression and anxiety, are gaining more attention. AI can help analyse data and identify risk factors for mental health disorders, leading to earlier interventions and treatments. The development of AI for diagnosis seems promising, as it detected anxiety symptoms with 92% accuracy. Therapists and human interference still remain a vital part of the treatment. AI can assist professionals in analysing, diagnosing, and treating disorders better.
Enhance your entertainment experiences by receiving personalised recommendations and attending events
Nobody wants to have movies and music in their recommended list if it's not within their genre or interest. Thanks to employing AI that can evaluate your likings through your previous activities, apps such as Spotify and Netflix can personalise recommendations.
AI's influence on our entertainment goes beyond this. A museum in Bologna, Italy, implemented artificial intelligence to better curate exhibitions by analysing the visitors' facial expressions and emotional reactions. Interestingly, there's an emergence of AI art or music. You can now also create or simply immerse in AI-generated content. The first physical AI gallery, Dead End AI Gallery, was opened in Amsterdam; A portrait created by artificial intelligence sold for $432500 at Christie's auction; an AI-generated picture won a prize in 2022. The possibilities in the entertainment industry are limitless, and you can simply enjoy or experiment with it by studying AI.
Embrace AI technology for the Good of the World
Create a more personalised and efficient education sector
Making strides in the education sector is vital for the world. AI can contribute to it on an individual level and globally too. Through data analysis, AI-powered technology can help produce personalised learning for students, which could result in fewer chances of dropping out. Alternatively, this could be an insightful source for teachers to understand their students' preferences and capabilities. With this information, professors themselves can optimise their teaching accordingly.
Education sectors can also benefit from having chatbots answer frequently asked questions. By saving time from this, humans can focus on answering more complex questions to provide better help to students.
Reduce the number of accidents by developing self-driving cars
Self-driving cars are becoming hype, and many startups or tech companies are taking up the challenge to develop them. AI-powered systems can detect other vehicles, pedestrians, or cyclists and respond to traffic changes and road conditions. Its key focus would be on safety, reducing the risk of accidents. Self-driving cars are the thing of the future that you can contribute to if you study AI.
Develop smart homes that are more sustainable by reducing waste
Sustainability is critical to making the world a better place to live. AI can help us make more sustainable choices at home if we implement smart devices. AI-powered systems can help regulate temperature, lighting, and energy usage in homes and buildings, reducing waste and saving costs. It can also help monitor and manage water usage at a time when water waste has become a global concern. We don't realise the amount of waste we produce daily, but thankfully, AI devices can help us reach optimal utilisation.
Take part in solving the climate crisis
The climate crisis has been on everyone's tongues identifying and is probably the biggest problem we face today. Employing AI can be an efficient tool that could help us overcome this challenge. For instance, AI can create more efficient and sustainable supply chains, one of the sources of continuously creating environmental waste. AI technology can also help analyse data to optimise renewable energy generation. Like in any other field, the opportunities are countless and still in development. Therefore, by studying AI, you could largely influence the process of solving the climate crisis.
Help reduce inequalities by assisting people with disabilities
Accessibility is one of the reasons inequalities exist in the world. AI can help reduce this through virtual assistance, helping people with disabilities with daily tasks, or monitoring health through voice detection. Voice assistance is helpful as it aids in communication and understanding the surroundings.
AI technology has raised many concerns, and inequality is one of them. Unfortunately, since human prejudices exist in the historical data fed to the machines, the results from AI are also discriminatory. Yet, plans are underway to reduce this, and by studying AI, you can take part in solving the issue and working on unbiased data.
Contribute to combating poverty
Next to inequalities and climate crisis comes the issue of poverty. With the help of AI, it's become easier to predict and track poverty levels in different areas and find those in need by obtaining and analysing data. This data can be satellite images fed into the machine, both daytime and nighttime imagery, to find patterns and predict the distribution of poverty. Charities employ help from AI for a more targeted outreach to communities that need their efforts.
Some companies are experimenting with robotics to assist with agriculture as it is a significant aspect of making a living for poorer communities. With the help of AI's ability to track large amounts of information, scientists can understand plant growth, create crops more efficiently and improve agricultural yield. Thus, by studying AI, you can considerably contribute to combating poverty by making more efficient efforts in different areas.
Assist with reducing human trafficking
Human trafficking remains a pervasive issue, and in the internet age, traffickers have found ways of luring victims through online advertisements. Again, AI technology can help, as algorithms can search and review suspect advertisements while analysing data to identify potential victims. AI can serve as an efficient assistant for detectives who otherwise go through hundreds of online ads and identify the missing person on one of the adult services. With the help of technology, you can go through millions of ads and have an outreach on a transnational level.
Better predict natural disasters, such as hurricanes and earthquakes
We can feel powerless against natural disasters as it seems inevitable to prevent and has tragic consequences. Yet, what if we could better predict when the hurricane will hit? What if we could respond to it more efficiently? With the assistance of AI-powered technologies, monitoring satellite images to predict such disasters is now made possible, which can help humans be more prepared and plan funds and other resources for help. AI can also help spread the news while quickly analysing the damage to identify the aid necessary for the area for better disaster management.
Better predict the spread of infectious diseases
After living through the pandemic, COVID-19, predicting diseases has become a clear priority. AI technology is a promising solution as now scientists can better predict the spread and identify targets. Predicting the spread of infectious diseases can be tiring for the human mind as it involves many aspects, from demographics and environmental conditions to individual factors. Thus, different AI systems can come in handy to acquire accurate information from analysing complex data for better preparation by studying it and working on a drug.
Create and employ intelligent robots and other automated systems that perform dangerous and challenging tasks for humans
AI technology can be a helpful tool not only to save time and energy but also to avoid dangerous situations. There are many examples of how people used to die or permanently damage their health due to their work conditions. With recent developments, testing AI-powered robots in hazardous environments, from mining to space exploration, is underway. AI-powered drones can help with search and rescue operations; robotics are used for monitoring and assessing the damage in burning buildings, cleaning up nuclear and radioactive areas, and defusing bombs - the possibilities seem limitless. There are already multiple successful examples, and it's only going to develop more, altering the lives of humanity for the better.
Take part in transforming healthcare and improving patient experience
Living a healthy life is a critical need for every human, and improving the sector can greatly impact the world. AI has already found its place in healthcare through numerous processes. Identifying the medical issue as early as possible is essential, and AI is said to be largely successful in this. These machines can better diagnose specific types of cancers, detect some other diseases earlier and identify high-risk patients. Additionally, AI-powered medical devices and systems can help diagnose people remotely - efficient and optimal for those unable to be physically present. An intriguing example of employing AI-powered healthcare technologies is the super nurse program in one of the hospitals in Tel Aviv; the machine can monitor multiple patients in different rooms by measuring their blood pressure or breathing. This "super nurse" can understand when the patient's condition has worsened and alarm doctors.
Conclusion
Perhaps we have seen one too many dystopian science fiction films and tv series to envision AI as the evil in the world. Yet, through many instances and reasons identified above, learning more about AI can be a fulfilling choice for yourself and the world. Reasons to study AI will help you enter the fast-evolving field where you will be needed and appreciated. You can be imaginative, creative, and innovative to experiment with the endless possibilities of AI. In turn, you'll contribute to the work you're proud of while making your everyday life and other processes more efficient. Even with its controversial name, artificial intelligence has a promising future, and you can be a part of it.
Which artificial intelligence tools are you using in your life already? Will you be embracing more options? Let us know below!
Acquiring higher education is inarguably a significant life decision to make. Yet, you might decide to challenge yourself further by studying abroad. Maybe you wish to broaden your choices and career opportunities. Perhaps, you're merely searching for a pinch of added stress to spice up your life. Regardless, moving from your country to study overseas can expose you to rewarding challenges you would otherwise never come across. Studying abroad has multiple benefits spanning educational, professional, social, and personal advantages. Read on to know 26 reasons why we think you should consider studying abroad.
Personal Growth
Becoming independent is inevitable: One of the most fulfilling study abroad benefits is the one that happens within you. By moving overseas, you're leaving behind the carefree days living with your family, where many life responsibilities might have gone unnoticed. It might also be the first time you learn to manage your money.

Budgeting is a critical skill you should master if you want to study and live overseas. Paradoxically, something that sounds this scary is rewarding in the long run as you inevitably become a self-reliant and responsible adult. You grow personally by disciplining yourself to handle the university and other life matters. Ultimately, you become independent.
You will learn to adapt and be flexible: Leaving behind your home means you have to get acquainted with the ins and outs of living in the yet unknown country. Through this, you learn vital skills for your career and personal life that you might not initially realise. You are learning to adapt to a new atmosphere and become flexible. The companies will surely see your study abroad experience as evidence that you would adapt and fit into their work culture.

Challenges will lead to increased self-confidence: By overcoming the challenges of moving to an entirely new environment, you realise your mental capabilities and power. Thus, the challenges-turned-into-opportunities make you a confident individual. If you are brave enough to study overseas and embrace the newness of it all, you can deal with any life obstacles.

You will become more open-minded by freeing yourself from normative thinking: As an international student, you become exposed to different standpoints and soon discover that your ways are not necessarily a default setting of the "how-to's" of life. This different outlook is an enriching reason to study abroad, as one of the vital parts of growing is letting go of dogmas and opening your mind more to the beauty of differences.

Improved Understanding of Yourself and Your Own Culture: By opening your mind to all these differences, you will employ critical lenses for yourself and your cultural background. Observing others puts into perspective who you are - by listening to contrasting opinions, you strengthen, modify or change your own. Ultimately, it leads to crucial personal growth.
Educational Benefits
Receive high-quality education: Moving abroad for your studies can be an invaluable opportunity for receiving the high-quality education you're looking for. It might be that your home country cannot provide you with the excellence you aspire to acquire. Additionally, you will broaden your choice of universities by researching your options overseas, regardless of your home country's quality of education.

Access to expertise and resources: You might want to consider studying abroad due to the range of academic programs and courses you could enrol in, in various parts of the world. You will gain access to the resources and expertise required for your chosen field. Whether it is the tech, business, or art world, different countries provide considerable opportunities to expose yourself to the knowledge you seek.

Different learning environments: In addition to significant knowledge, you will be exposed to contrasting educational systems and approaches to studying. Different cultures and institutions have ways of teaching and creating a conducive environment for learning. You might want to consider what type of atmosphere is optimal for you and choose to study abroad accordingly - you will find options from practical, hands-on, or research-based opportunities.

Dabble in languages: Besides your career-oriented education, studying abroad is an incredible opportunity to polish your English language skills as you will learn and build relationships in an international environment. If learning languages is your passion, you can add a new language to the list. Specific courses and day-to-day interactions will help you learn in no time. Maybe you'll find that you have a knack for languages and start your journey toward being a polyglot!

Higher chances for graduate admission: If you plan to apply for graduate programs, your study abroad experience will make you an attractive candidate for graduate admission boards. This background can show them several aspects of you. On the one hand, it shows your resilience to handle all the challenges while pursuing your studies. On the other hand, deciding to study overseas highlights the significance you put on acquiring higher education, making you a committed candidate. Overall, companies regard students who have studied abroad as diverse, unique, and, thus, a valuable addition to their community.
Career Advancement
Your enhanced CV will lead to an increase in job prospects: Studying abroad encompasses career benefits as well. Whether you're just starting to enter the career world or applying for your dream job, your CV should help you stand out in a pool of job-seekers. Studying abroad is one of those details that can attract attention. For instance, applicants that have completed their Masters abroad become attractive candidates for culturally aware and diverse workplaces. What's more, in today's global world, employers will want to recruit talents with cross-cultural competence. Studying overseas is one way to acquire this skill.

Gain international work experience: Working as a student can be advantageous. So when you study abroad, you gain exposure to more international work opportunities. There are a variety of part-time student jobs or volunteering opportunities for exciting projects, festivals, and any other fields you can engage in. While gaining some extra cash, these experiences will help you orient yourself better in career options and add to your CV. Also, you will grow and acquire abundant knowledge about the international world around you.

Acquire a global network of contacts: To study overseas inevitably equals substantial growth of networks. There are many reasons networking is vital, and studying abroad can facilitate interactions with connections in your field. It can be intentional - you can actively seek to expand your professional network through attending networking events provided by your university or other opportunities. However, you also automatically acquire a global network of contacts by communicating with your peers as you all share similar interests and goals - you never know, maybe you end up working with your friend or a classmate you once had in that one class!

Exposure to various industries and markets: Moving to a different country enhances your career prospects by exposing you to an industry you want to explore. When you move to your destination, you start orienting yourself in the fields of interest through the professors, various events, projects that let you pitch your ideas, and plenty more opportunities. You will learn the overall climate in the market, how experts in the field deal with the issues at hand, and the practices they employ. This orientation lets you grow within your domain and acquire immense knowledge.
Mental Health and Well-Being
Learn to manage stress and anxiety in a new environment: A significant aspect you cannot overlook when considering studying abroad is the influence on your mental health and well-being. All the newness and uncertainty come with a lot of anxiety that one has to deal with. Yet, studying abroad is a perfect way to learn to manage stress since it also comes with exciting once-in-a-lifetime opportunities that make it worth it. You will soon find that you're better at managing stress as you curiously discover the new stimulating environment.

You will be encouraged to care for your physical health: One of the ways students learn to manage stress is by engaging in sports. When studying abroad, physical activity and sports become crucial aspects of your life to care for your mental health. Different universities offer affordable facilities for fitness and other sports. You will find yourself encouraged to de-stress by exploring these options. Physical activity leads to improved concentration and mood. A huge bonus is that it can become a social activity! As you and your peers encourage each other, you will have lots of fun while contributing positively to your overall health.

Broaden your spectrum of interests: Who said studying abroad means exploring only your career prospects?! Starting this new chapter in your life will become a motivation for discovering new hobbies and interests. Moreover, the people you observe and meet will inspire you as you get acquainted with their cultures and everyday lives that may be distinct from yours. All these new passions or habits positively influence your well-being as your day-to-day life becomes more fulfilling.

You will gain a sense of gratitude by appreciating home: After moving out, you start to appreciate aspects of your life that you might have taken for granted. Your hometown, family, and friends are integral parts of your life. When you leave, you become grateful for what you've always had. A sense of gratitude towards your home teaches you to enjoy simple things in all aspects of life, which is the key to happiness and well-being.
Social Experience
Build lifelong relationships: Study abroad benefits include creating lasting friendships regardless of where you end up. It is a chance to build diverse and fulfilling relationships where you get to learn more about their countries and cultures while you, in turn, share yours. Having friends from all over the world also means adding destinations to your bucket list and getting more excuses to travel to get to know a country from a local perspective.

Become adventurous and more daring to explore: Moving abroad is already an adventure, which further boosts your curious spirit to discover even more. It can be an outing with your new friends or a solo adventure where you come across more distinct and inspiring people ready to share their stories. Studying abroad gives you many incentives to explore and travel as a student, which can be an unforgettable experience you can later tell countless stories about.

Brush up on interpersonal skills: when studying abroad, you are bound to communicate with people from diverse backgrounds with different personalities and beliefs. You learn different ways of communicating to deliver your point from your professors, peers, or society. Communication can vary for each country. For instance, some opt for bluntness, while others decide to sugarcoat. The more you get to communicate with diverse people, the more you get to perfect your interpersonal skills.
Cultural Experience
Have a chance to try new cuisine: One way to learn about a culture is through your taste buds. Trying locally prepared cuisine is an authentic experience you will get when you study abroad. From street food to fancy meals, you will immerse yourself in the new culture by hearing the stories or legends connected to it and, of course, by tasting it. And maybe you'll learn a recipe or two to impress your friends and family afterward.

Be exposed to traditions and customs: Alongside the cuisine, you will receive first-hand experience of other traditions the country has been preserving for centuries. From learning how many times to kiss someone's cheek when greeting to holiday celebrations, it's never a dull moment. Even with holidays that seem universal, you might find many contrasts with your own or similarities that make you feel at home.

Learn about the art and entertainment that exceeds the tourist experience: It's one thing to see a city through the eyes of a tourist guide and another to start living there. You will get to know the city and its landmarks and attractions in more fulfilling ways than going there for a holiday. It is an incredibly priceless opportunity as you immerse in their history, different art styles, cinema, or music scene.

Gain an understanding of the various political systems and ideologies: Moving from a collectivist country to an individualistic one, or vice versa, can be eye-opening. Or perhaps, you grew up in a republic country but moved to a monarchy. It's one of the ways you experience culture shock and, as a result, makes you more knowledgeable in aspects that might have gone unnoticed. Understanding the distinct ideologies and systems can challenge or strengthen your beliefs.

Develop a global perspective through embracing diversity: Putting yourself in the international environment provides you with in-depth knowledge and understanding of the globalised world we live in today. The decision to study abroad gives you an enriching opportunity to become a part of the diverse world, learning to embrace and celebrate it. All these experiences substantially change and strengthen your outlook on life as you start looking beyond your bubble. Hence, developing a global perspective will benefit you and your surroundings professionally and personally.
Conclusion
Study abroad benefits are countless. It spreads across all aspects of life and positively alters your path in ways you would never have imagined. The decision to study overseas undoubtedly has a vital role in personal and professional growth. Need a bonus? It is also loads of fun and gratifying! Once you find the beauty in challenges that come your way, you will start to truly appreciate, enjoy and reap all the advantages that come with it. With all these experiences awaiting you, it is simply impossible not to get excited.
Did we miss any reasons to study abroad? Comment below!
By now, we are all experts on student financing. Or, at least close to being experts. Studying in the Netherlands can be a bit expensive when you factor in your living costs, not to mention tuition fees. There are so many great reasons to study here. Why let study costs block your way? The answer lies in scholarships! Scholarships can be one of the great ways to finance your studies, be it a bachelor's, master's or even PhD. We've already compiled a list of scholarships for a whole range of students, but what about non-EU student scholarships? At times, the choice can seem so large, you might not even know where to start. But don't worry: you have lots of options to choose from and we have them all lined up right here!
Holland Scholarship
The Holland Scholarship is one of the most popular non-EU student scholarships for those who want to study in the Netherlands. It's available to all students from outside the EEA who want to study for a bachelor's or master's degree in a Dutch institution of higher education. This is not a full-tuition scholarship, however, as you receive €5,000 your first year only. Requirements can be found on the website of the institution of your choice. Go for it!
Liberation Scholarship
This scholarship is for Canadian nationals who want to study abroad in the Netherlands. You can receive up to €2,350 euros as a one-off scholarship and even airline return tickets, courtesy of KLM. An all-in-one package if we ever saw one! If you are interested in this scholarship, you need to apply directly to the educational institutions you're interested in.
MENA Scholarship Programme (MSP)
The MSP scholarship is open to nationals from MENA countries, like Egypt. This is a unique sort of scholarship because it is intended for professionals under the age of 45. With this, you could receive funding to apply for short courses in the Netherlands. A short course is ideal to further your studies and experience the best of Holland and what it has to offer! Again, applications are handled by the course program you're interested in so check the list of eligible courses and start applying!
Orange Tulip
Orange Tulip scholarship gives students from NESO countries like Brazil and Korea a chance to study in the Netherlands. It varies by country in regards to the courses offered, the requirements, and the total amount of scholarship offered. Give it a look!
Sino-Dutch Scholarship
The Netherlands has a special scholarship in partnership with China, allowing a few Chinese students the opportunity to study at a Dutch university. This scholarship is intended for either third-year BA students, master's students, or PhD students. The grant totals €16,113 euros to conduct research for at least one year.
StuNed Scholarship
A dream come true for Indonesian professionals; this scholarship is for either a master's programme, short courses, or customized training programmes in the Netherlands. To apply for this scholarship, you need at least two years of work experience under your belt.
You can find non-EU student scholarships everywhere!
It is also always worth checking out the website of the university of your choice! There, they have a lot of scholarships specific to the university and even for different courses. For example, they could have broader scholarships like the Amsterdam Excellence Scholarship, which is a scholarship geared towards excellent Master's candidates from outside the EU/EEA. Or, like at Erasmus University of Rotterdam where they have the Excellence Scholarship which is offered to non-EU/EEA students. For most of these scholarships, there are different requirements you'll need to meet.
And there you have it: non-EU student scholarships for students wishing to study in the Netherlands! Whether you have the itch to study abroad, get your master's degree, or study short courses in the Netherlands, there are loads of opportunities for you. Now, go out there and apply for some scholarships!
Do you have any experiences with some of these scholarships? Let us know in the comments!
Scholarships are a great alternative to student finance when it comes to funding your studies.
Scholarships in the Netherlands are great because there's one for everyone (really, there is). If you're an EU student, you technically still count as an international student when you study at a Dutch university. Therefore, you should also have the 411 on how to finance your studies! Here, we want to dive a bit deeper into EU student scholarships.
So, grab your coffee and take a seat, because here are 3 scholarships that EU students should know about.
Erasmus Programme +
This scholarship is not specifically just for EU students, but rather is a scholarship for anyone wishing to study abroad for a semester or a few in the EU. With Erasmus +, you can find the perfect exchange in almost 40 countries. This also applies if you want to volunteer abroad! A lot of universities are part of the Erasmus program which means that they provide support when students want to study abroad. Basically, if you take part in Erasmus +, you can apply for an Erasmus Scholarship.
You will be awarded a grant, called the Erasmus + EU Grant, which covers travel and other costs during your exchange period. Nice, right? What's even better is that you don't have to pay the fees, registration, or any other costs at the host university where you spend your exchange. This goes for all Erasmus + students, regardless of whether you get the grant or not. You can find out more about this particular scholarship on the Erasmus website.
Moreover, you can be a student at any level, from Bachelor's to Masters to a PhD.
Erasmus Mundus
This is one of the most widely-known EU student scholarships worldwide.
In short, this scholarship is called the Erasmus Mundus Joint Master Degree (EMJMD) for Master's students from around the world. With this EU-funded scholarship, you must study in at least two of the countries involved for 12 to 24 months. This includes EU countries (Germany, Sweden, etc) & non-EU countries (Norway, Turkey, etc). To apply for this scholarship, you have to have a Bachelor's degree at a recognized level. With this scholarship, your tuition fees, travel, and other costs can be covered for the whole of your study program.
Basically, if you choose this scholarship, you'll get either a joint degree or multiple degrees.
Find out more about Erasmus Mundus on their website where you'll also learn how to apply!
NN Future Matters
The NN Future Matters scholarship is designed for EU students as well as Turkish and Japanese who want to study for a Master's degree in Holland. If you are from either the Netherlands, Belgium, Luxembourg, Bulgaria, the Czech Republic, Greece, Poland, Romania, Slovakia, Spain, Japan or Turkey, this is for you.
With this scholarship, you can get a one-time grant of €5,000*!
You have to apply for a master's degree in either finance, risk, management or economics. A lot of Dutch universities participate in the NN Future Matters and you can find out if the college of your choice is one of them on their website. These include Utrecht University, Erasmus University, Maastricht University, and a few others. You are also required to have a minimum score of 7 out of 10 on your BA. In addition, you must be a first-generation academic in your family (no parent or guardian has a bachelor's degree). Participating institutions also have their own specific requirements. You will find these on their websites. During the scholarship and your studies, you will be partnered with an NN-mentor, who will coach you through your studies.
*Students from Turkey and Japan receive a larger scholarship of €17,000. This includes the tuition fee; since Turkey and Japan are both non-EEA countries, students must pay a higher tuition fee. This is why the grant is higher.
EU Student Scholarships for Specific Universities
Aside from the previous two EU student scholarships, you can also find scholarships and grants relating to specific universities or courses. To find this, head on over to your university of choice's website and find their 'scholarship' pages. There are lots of different types of scholarships to be found, differing in duration and eligibility!
Furthermore, Study in Holland has a long and extensive list of scholarships for every type of student. You'll need to do a little bit of digging to find the ones that are applicable to you.
In conclusion, there might not be as many scholarships for EU students as there are for non-EU students but that doesn't mean that there aren't any! There are lots of resources for you to check out when it comes to EU student scholarships, starting here.
Once you've become an expert on student scholarships, you can look for more information about student financing so that you really know everything about financing your studies!
For most of us, midterms are over and finals loom in the near future. It's been two months or more since classes have started and you're just getting used to a routine. You already know the best places to study, how to improve concentration and how to beat procrastination: what more is there to learn? Developing healthy study habits is actually pretty easy, learning how to perfect a routine, however, can be quite the challenge. Here are 7 apps that can help you kickstart a new chapter in your student life.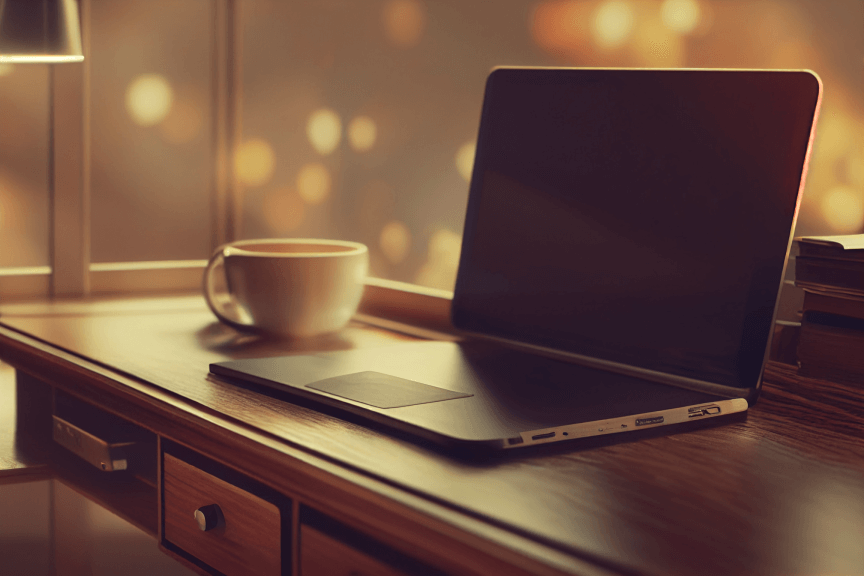 Quizlet
Quizlet needs no introduction. If you haven't heard of it, it's an online flashcard website and app (iOS and Android) that allows you to create study sets. But Quizlet is more than that, it's an indispensable tool for anyone who's looking to develop healthy study habits. With features like Match or Gravity, you get to play through and with your knowledge. Got a class that requires rote memorization like history or a language class? You can create a set with core concepts, dates, or vocabulary and test yourself for 5 min every day. You can even focus on terms you haven't quite mastered yet. It's a small gesture that helps create a solid knowledge-base.
Memrise
Ideal for learning languages, Memrise is like Quizlet but with a higher emphasis on learning daily. It's a web-based platform that also has an app for both iOS and Android. You can set daily goals for the amount of items you want to learn. Each term is compared to a seed that flowers when you learn it and starts to wilt when you haven't freshened up that knowledge. The app sends you notifications when it's time to review. Memrise is great for language classes because it has an audio component where you can test your recognition of the way certain words sound. Just choose your language and you're ready to go!
Pomodoro Method
The infamous Pomodoro method is a focus technique that consists of working in sets. Each set is composed of four 25min focus sessions with 5 min breaks in between. After one set you get a long break anywhere from 10 to 25min long. Not only is the Pomodoro method an extremely effective way to study and get work done but it's made easier with timers such as Be Focused (iOS) or Focus ToDo (Android and iOS). Find a timer that integrates with your to-do list and get ready for some next-level productivity!
MyHomework
Keeping track of everything that's on your plate can be quite the task. That's why getting a digital planner can be the first step towards creating great study habits. MyHomework is a cross-platform app that is available on pretty much any device you can think of. Set deadlines as well as priorities so you know what to focus on. You can specify the type of assignment due as well as the time so that you're sure to not hand anything in late. The app even sends you notifications when a deadline is coming up or has passed! What more can you ask for?
Google Drive
Google Drive is one of those tools you can't avoid getting. It's a great alternative to the Microsoft Office Suite with the added bonus of autosave. Losing a project to a software crash is now a thing of the past. You can even edit documents with other people in real-time and communicate through comments. In general, opting for a cloud-based storage platform like Google Drive, Box or Dropbox makes collaborating on projects and sharing documents much easier.
Evernote
Evernote is the best note-taking app, period. It's a cross-platform website and app that also has browser extensions and can accompany you through your daily life. Divide your notes into notebooks for different areas of your life like classes vs extra-curricular activities. You can record audio notes, save web clippings, set reminders and create to-do lists. You can even sync your Evernote with Google Drive or share them with friends. Not only can Evernote help you keep track of your classes but it can also contribute to the creation of a healthy class/life balance. One of the most important study habits is finding equilibrium.
Learning different tips and tricks for studying can help you become more efficient even if you struggle with motivation or, perhaps, flu and sickness has been setting you back. Use technology to your advantage with these apps and transform your study habits for the better. Consider this the modern student's toolkit. Using these apps is a surefire way to improve the way you go about studying. Finals are going to seem less daunting when you integrate these into your study habits.
Introduction weeks are over, classes are about to start and the freshman flu lurks in hidden corners. While being sick is a chore, falling ill right at the start of the school year can be a major setback. It's safe to say that runny noses and fever dreams don't help with productivity. But who says that finals can't rhyme with the flu? If you're like me and happen to be both bed and book-ridden here are a couple of tips to get you through your first couple weeks of classes.
Pomodoro it
The Pomodoro method consists of working in 4 sets of 25 min with a 5min break in between each round and a longer break ranging from 15 to 30 min after 4 sets. The division of the Pomodoro into 25/5/15 is completely up to you. Many people customize their Pomodoro timing to best fit their workflow. The most important aspect is that alternation between mid-sized work sessions and short breaks which can keep you focused on the task at hand for longer. What makes the Pomodoro Method perfect for studying when sick is that each task is naturally divided into feasible increments. You can even take 5 min naps during your breaks! Check out the best timers for the Pomodoro method in our article about improving study habits.
Get moving
Yeah, it's tempting to stay holed up in your room surrounded by textbooks and/or tissues. However, sometimes a breath of fresh air is exactly what you need to get some energy. Just taking a 5 min walk (bonus points if it's during your Pomodoro break) can help clear your head and potentially your sinuses. If you don't feel like going outside, take some time to stretch and relax your muscles. Exercise is a great way to get your blood flowing which will make you feel better.
Drink some water
I'm pretty sure that water is in every listicle out there from dealing with skincare to depression but it's worth the emphasis: don't forget to drink water and stay hydrated! Water helps produce saliva and mucus which are both very handy when fighting a sore throat or a dry nose. Water also helps regulate your body temperature. Our bodies are 60% water so it's needless to say that it plays a vital role in the basic maintenance of our bodies. No matter the pace you've decided to study at you need to stay hydrated in order to maintain said pace and eventually get better.
Proactively study
When you're sick, you don't have the leisure to passively intake information and hope it sticks. Start by dividing all you have to study into small realizable steps and ordering them by priority. This will help you get through the day without feeling overwhelmed. Make flashcards and test yourself on key terms. Instead of repeatedly reading information, by writing it down you engage with the material in a different way. Have a group video call where you explain and present some of the information with your friends. Again, this is another way of engaging with the material: if you can explain a concept well then you probably know it. Don't focus as much on rote memorization as much as contextualized understanding.
Healthy snacks
Studying and being sick are both physically draining activities that when combined tend to have a negative effect on each other. Along with water, food is what will get you through a last-minute cram session without crashing. Why healthy? Though it is tempting to eat your exhaustion and stress away, you do still need to take care of yourself. Food is fuel so you'll need the best kind if you plan to study when sick.
Get comfy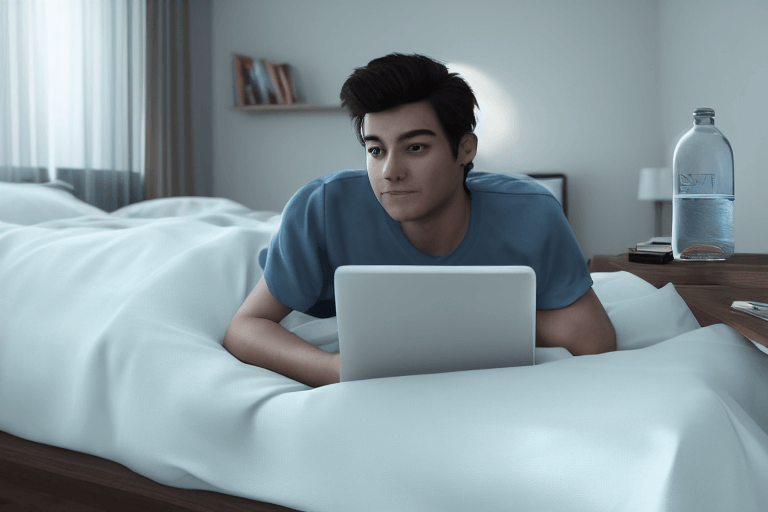 A cozy environment may induce napping but comfort is always worth it. Grab some tea, coffee or hot water, blankets and whatever painkillers you're on to create an environment that's both studious and soothing. Studying when you're sick is hard enough. There's no need to make it worse by sitting at a badly lit desk for 5 hours straight surrounded by empty packets of tissues. Create a space you want to be and study there.
So you've written 5 to-do lists, went boxing, ate some carrots, drank 5L of water, incarnated hygge and you still don't feel okay... what now? Most of the time students are victims of the belief that every occasion is the last. If you're too sick to study and can't make it to class then don't go. There's no point in worsening your physical and mental health for something that definitely won't impact your life as much as you think it will. You can take resits, or ask for an extension or even god forbid take that class again. Nothing is worth ruining your health for, not even the illusion of a college degree.
If it's really bad, don't forget to take advantage of your health insurance and go to a doctor. Don't have Dutch health insurance yet? Check out Swisscare International Student Insurance if you're a student within the EU/EEA or Switzerland.