It's a well-known fact that finding the perfect student housing can be challenging. Not only is the demand for rooms noticeably higher in the student cities, but the rent also tends to be more expensive. Luckily, in the Netherlands, you have the opportunity to apply for housing allowance and make your living more affordable. In short, rent subsidy is a tax refund provided by the Dutch government to those who rent a room/house but don't have a sufficient income. Sounds great? But it's not all roses. If you don't speak Dutch, the process of applying for the allowance can be quite difficult.
We interviewed Stefanie, a German student from Maastricht University, to share her story of applying for the rent subsidy. Read further and learn from her mistakes!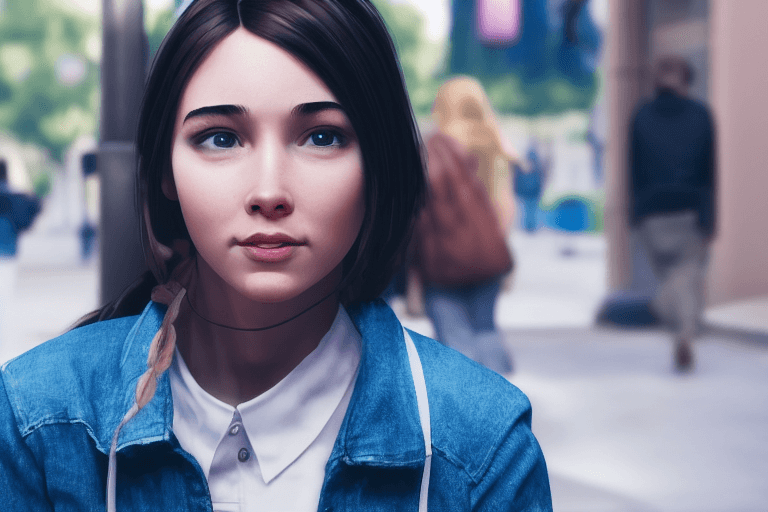 1. What were your next steps after you learned that you were accepted to Maastricht University?
"I was thrilled when I found out I had been accepted to Maastricht University! After having studied – and lived – only in Germany, I was craving a more international experience, yet did not want to move too far from home. So Maastricht with its vibrant international culture and close location to the German border was the perfect choice for me. However, I soon discovered that despite the closeness to my home country, many things were handled differently."
2. How did you find the housing and what were the difficulties you experienced in the process?
"Most rooms and studios I discovered online. Maastricht University has a website called maastrichthousing.com, which is very handy. But there are also plenty of Facebook groups in which people are offering rooms. I was lucky in the sense that my hometown was close enough and I could do a weekend trip to Maastricht to visit the rooms that I found online. And to be honest, most of them were very different from the pictures I had seen online. There were rooms that smelled like mould, one room had a ceiling that was only 1,7m high – not very practical for a person of 1,69m!
Further, I found out that my expectations regarding the rent prices were way too low. In comparison to the German housing market, the prices even for small rooms are extremely high. My guess is that the high demand caused this. There are many international students desperate for accommodation and honestly just not enough space in the small city."
3. What were the main factors you considered when you looked for housing in Maastricht?
"When I first started, I wanted to live in the very centre of the city. My dream was to be able to walk everywhere. However, taking the high rent costs into account, I soon realized that I needed to expand my search a bit. In the end, I was lucky and found a spacious studio near the train station."
4. How did you learn about the possibility to apply for the rent subsidy?
"I learned about the housing allowance when I visited the studio I rented in the end. The former tenant was a German boy who had been living there for many years. He told me about the possibility of applying for the rent subsidy."
5. What was the amount of rent subsidy you received? Did it play a big role in your decision whether to take the studio or not?
"My housing allowance was 170 Euro, based on a rent of 510 Euro. To be honest, the housing subsidy was the main factor for my decision to take the studio in the end. With the subsidy, I only paid 340 Euros per month. A room in a shared student house can cost easily that much – but without your own bathroom and kitchen."
6. What was the whole process of applying for the rent subsidy like?
"It was a long and complicated process, to be honest. I had to register at the municipality and get the BSN number.  Then, I had to fight through the Dutch online forms and in the end, I had to prove my renting costs. I don't want to scare you but it took me six months until I finally received my allowance because I made some mistakes on the way and authorities, unfortunately, aren't always the quickest communicators. In the end, I received all the money from the past months in bulk which was nice though!"
7. Did you do it alone or did you have some help?
"I did it by myself but I wish I had some support along the way."
8. What were the main difficulties?
"Dealing with authorities and municipalities is not really my thing. Additionally, because I am not from the Netherlands, I am not familiar with the systems and criteria. Also, the forms you have to fill in are in Dutch."
9. What kind of mistakes did you make when applying for the rent subsidy?
"I inserted my service costs wrongly because I did not know what those were. Further, I put in wrong dates – instead of saying when I had moved in (and wanted to start the allowance payments), I put the date of filling the form. This resulted in me not getting money from the start."
10. What would you do differently if you could do it again?
"If I would do it again, I would seek advice from someone who knows Dutch or is familiar with the process of applying for the rent subsidy. This would have saved me much time and a lot of nerves."
11. What's your advice for other international students moving to the Netherlands?
"Be cautious when renting a room straight from the internet. They can look different from the pictures and there are some scammers out there. Never pay anything before you've received the keys! Finally, set your priorities. What is most important for you? The rent price, the location or the quality and space of the room? Unfortunately, from my experience, you can only get two of those things. Good luck!"
Do you have any experience with applying for housing allowance? Connect with us and tell us about it!